Upcoming Event: 11 Nov 2023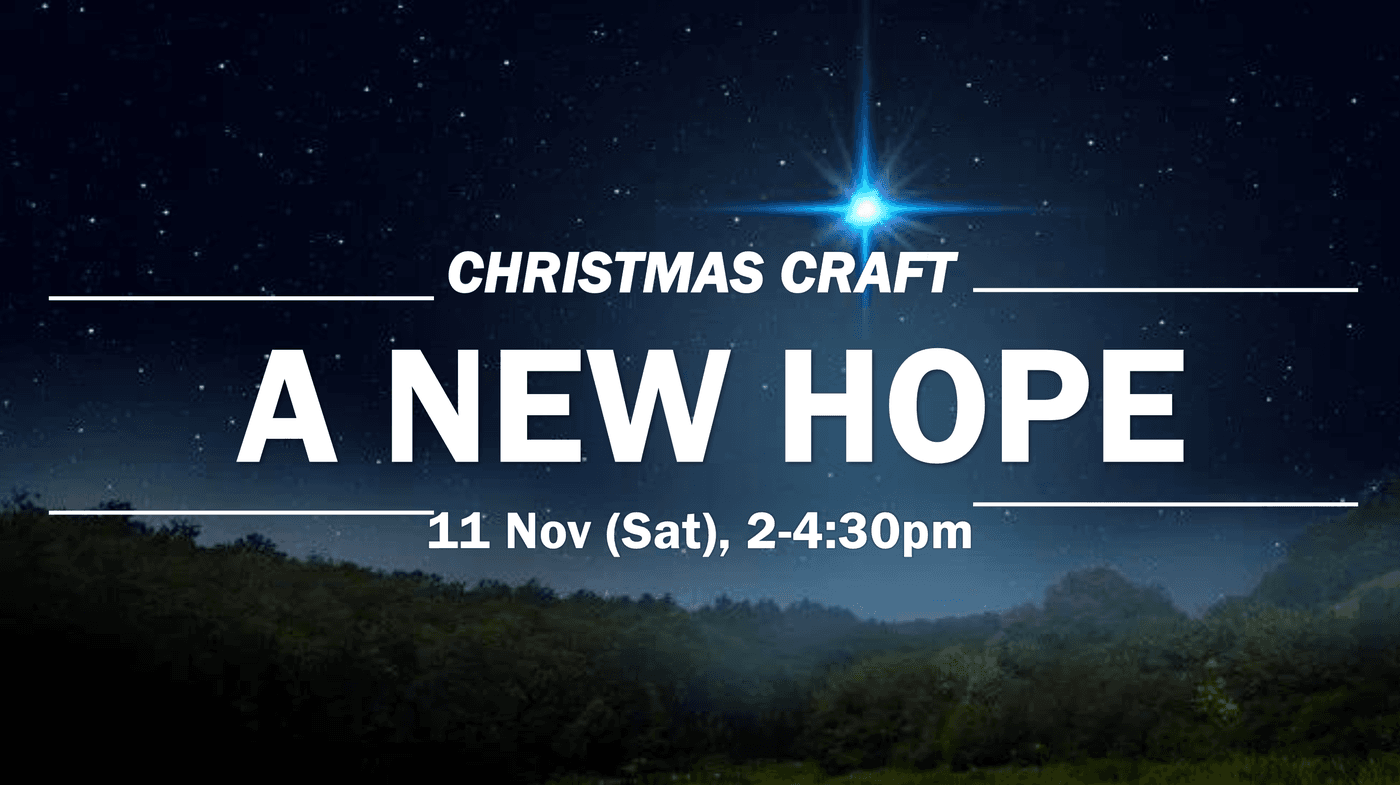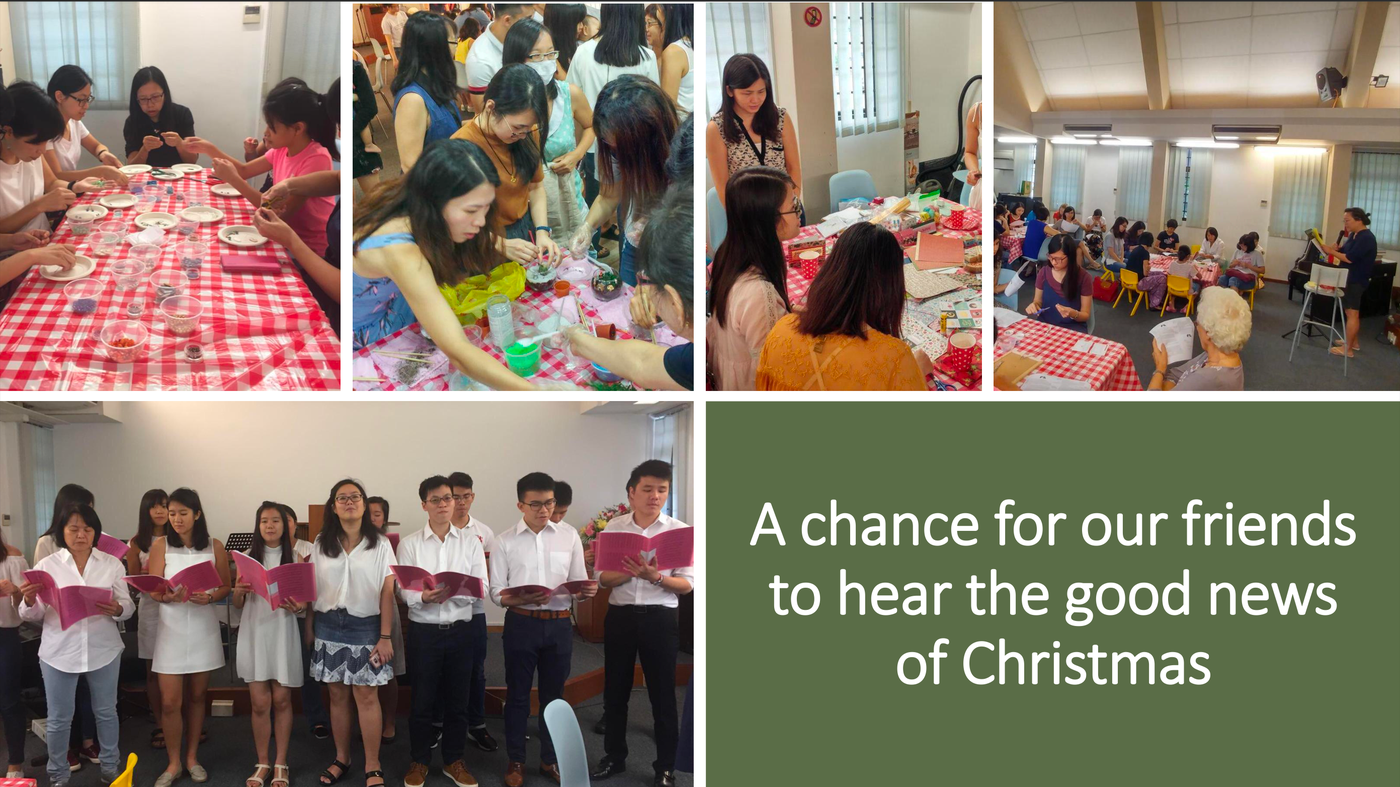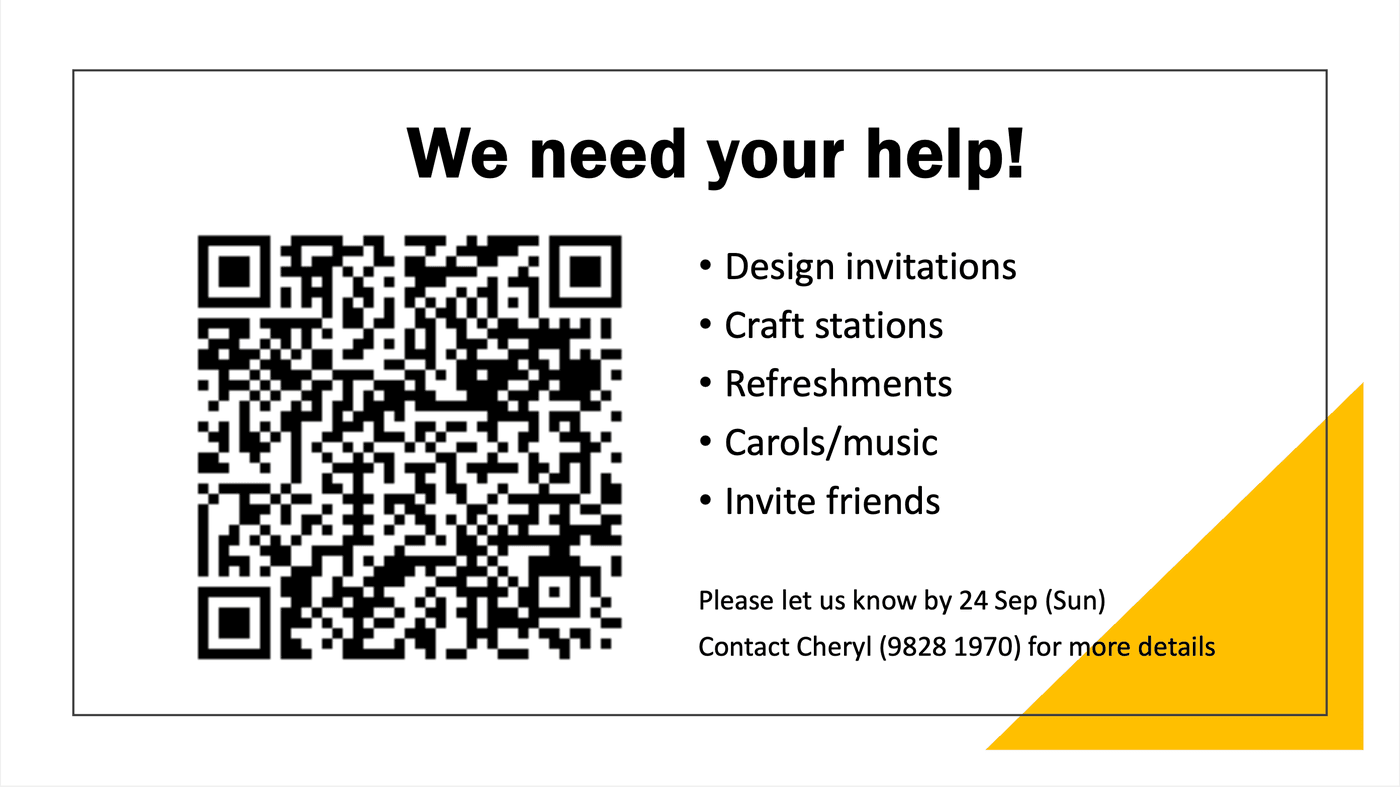 BTPC Women's Ministry
BTPC Women's ministry seeks to gather the women of BTPC around God's word to grow in love for Christ and eagerness to live for Him.
We enjoy multiple gatherings a year — fruitful times of multigenerational fellowship, Bible study, talks, workshops, retreats and evangelism.
2023 Events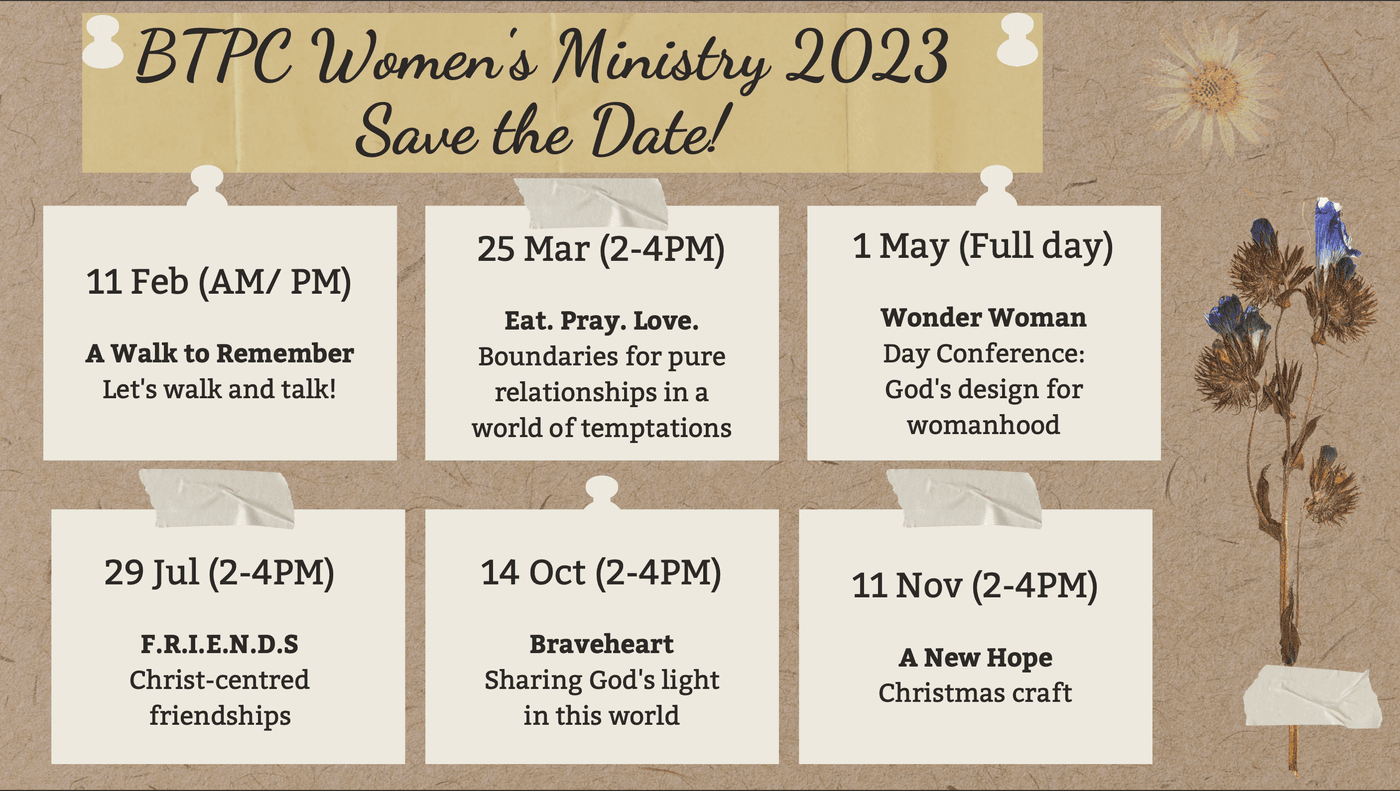 Visiting BTPC for the first time? We'd love to connect with you.