If you are visiting on 30 July or 6 August 2023, please note this IMPORTANT detail!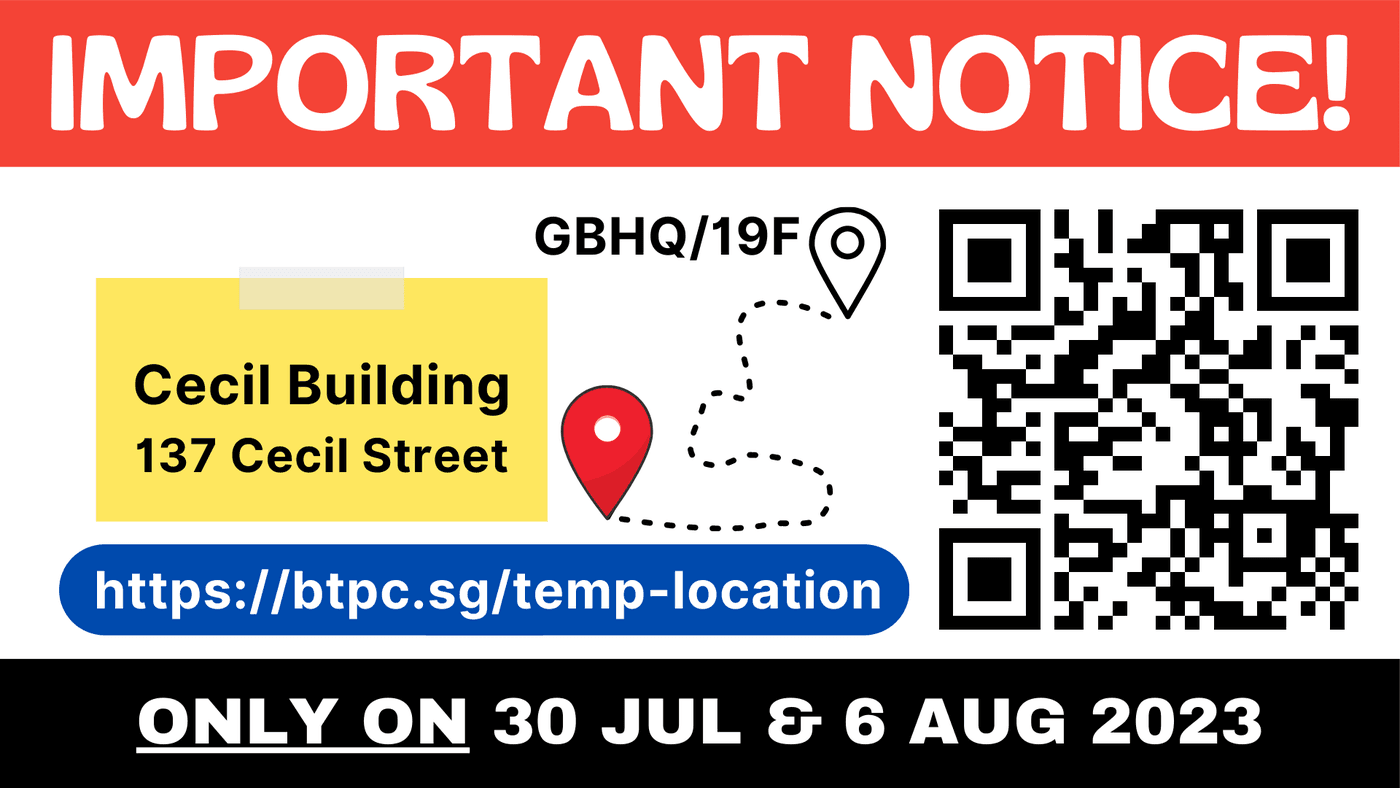 Getting to know each other
We know meeting new people for the first time can be nerve-wrecking, so we want to help make your first experience at BTPC a comfortable one!
Let us know if you are planning to join BTPC physically at Girl's Brigade HQ (795 Upper Serangoon Rd, Singapore 534667). We'll be there to welcome and guide you through our gathering.
WHAT DOES a BTPC service look like?
A BTPC church service is about 90 minutes in length. We meet every Sunday, and you can choose to join our 9.30am or 11.30am service.
At each service, we sing songs of praise, talk to God through prayer, hear God's Word unpacked, and say hello and discuss what we've learnt with one another.
You are welcome to participate as much or as little as you're comfortable with. We are just thankful that you're here with us.
What about my child/ren?
At BTPC, children are a priority. We have a group of dedicated teachers who run the Sunday Children Ministry at our first service @ 9.30am. Do join us!
SERVICE TIMINGS
We have Sunday services at 9.30am and 11.30am.
Simply fill out this form and we'll make sure you are warmly welcomed upon your first visit.
"We felt very welcomed & cared for from our first visit!"
Wei Rong & Amber