MosaiC is a Christ-centred Ministry primarily for senior adults of our Church, but younger adults are also welcomed. Motivated by the love and life of Jesus Christ, we seek to challenge and encourage one another through God's word to complete the spiritual race ( 1 Corinthians 9:25).
Recent Webinar in August 2023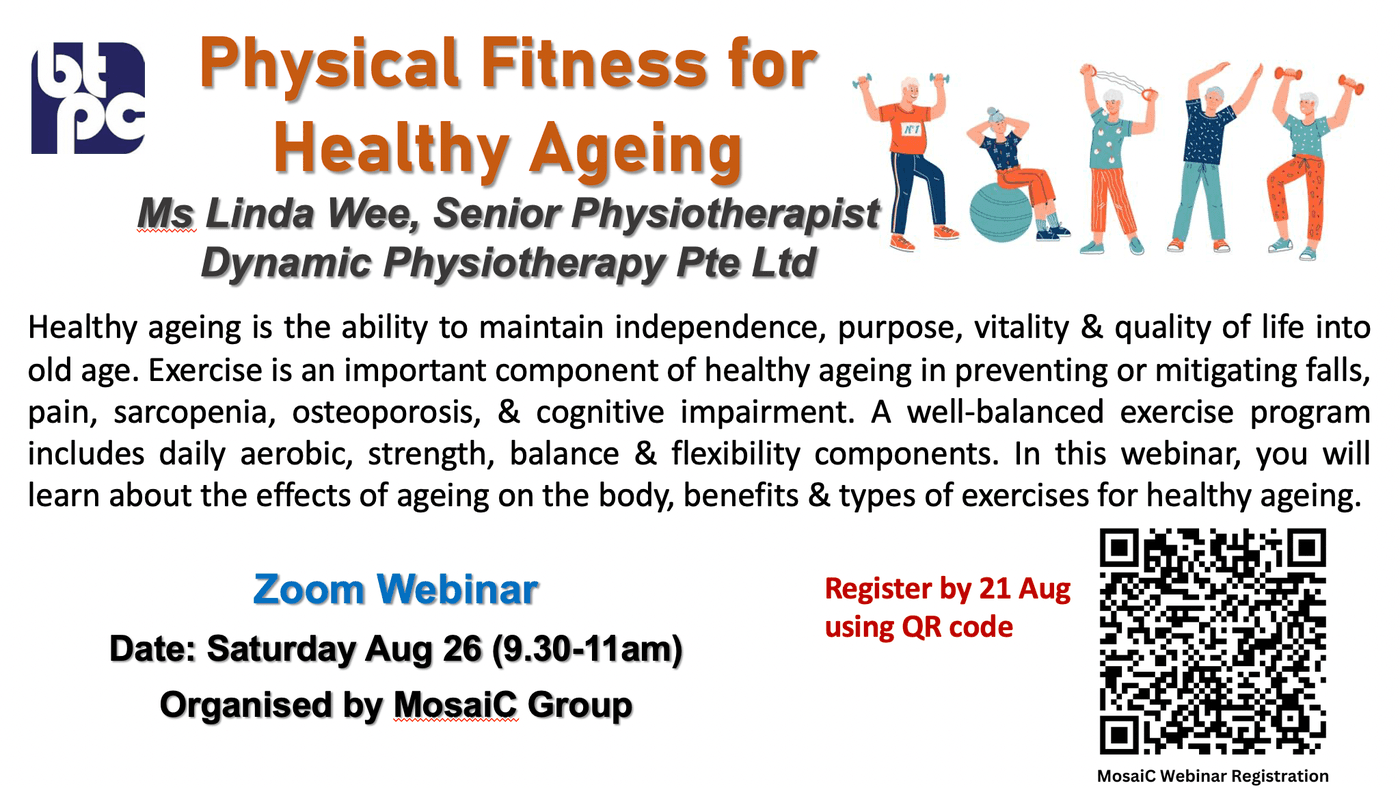 Goal of the Ministry
To understand what it means to age in Christ & celebrate the gift of life in older years as part of Christian living in order to live meaningful lives that glorify God.
Target audience of the Ministry
Senior fellow Christians and elderly non-Christians, relatives & friends as well as younger Christians who wish to learn what it means to age in Christ
Objectives of the Ministry
· To encourage & support one another to continue to grow in godly wisdom, love and faith in Christ in order to finish well.
· To serve Christ & the Church through educational and social activities that encourage and build healthy active godly ageing.
· Reach out to elderly non-Christians and share the Gospel with them, so that by God's grace they too will accept Christ as their Lord & Saviour.
MosaiC meets regularly:
· To pray for one another ( Philippians 4:6 )
· To grow in Christian knowledge and in godliness ( Philippians 1:9)
· To encourage one another to persevere in our faith in Jesus (Philippians 1:6)
· To serve Jesus Christ and one another ( Philippians 2:1-5)
· To share the gospel with the elderly (Mark 16:15)
· To have fellowship, encourage and build one another (1 Thessalonians 5:11).
Past Webinar
For more information