Hello!
BTPC Live ZOOM from Home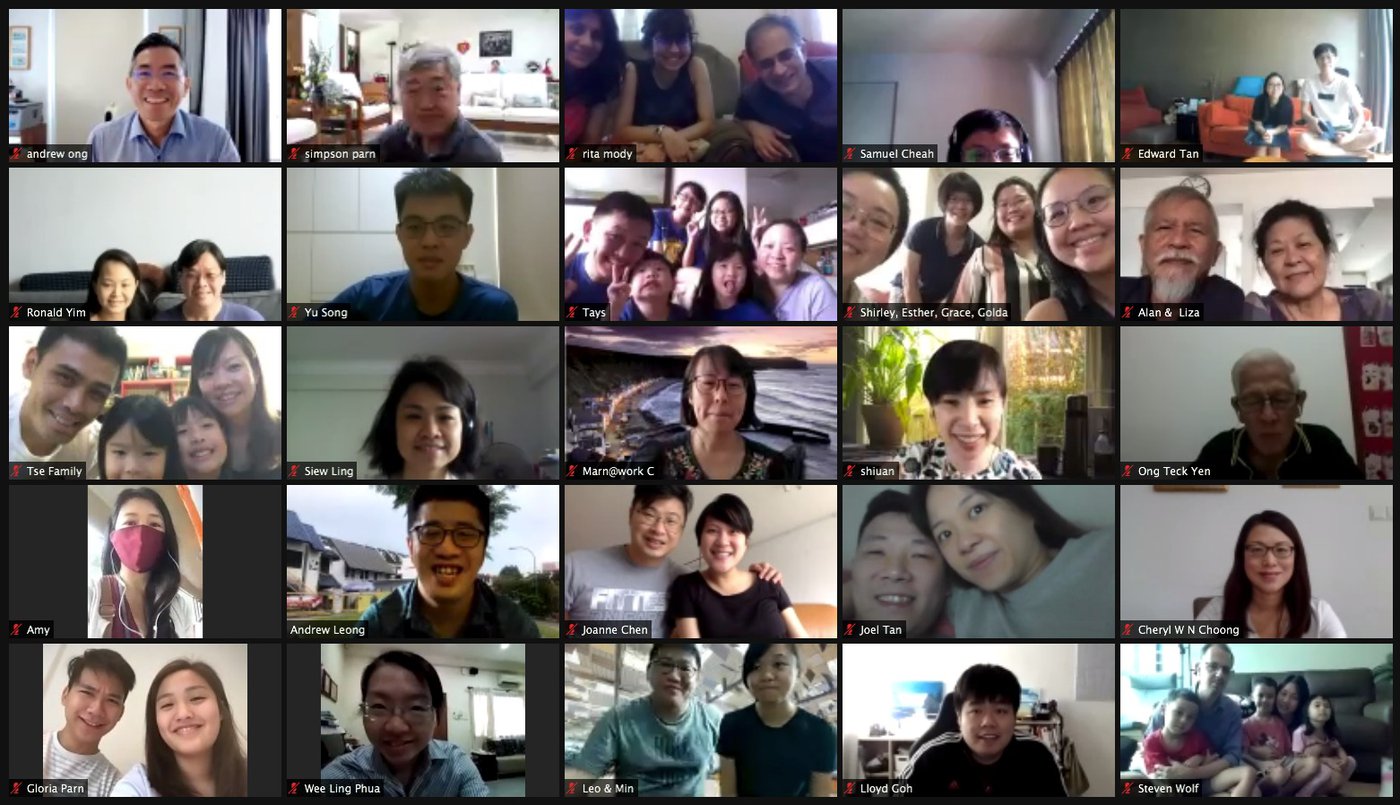 We are at GBHQ for physical worship services. Service Timings: 9.30 am and 11.15 am
In the meantime, our Zoom service will continue @ https://zoom.us/j/649504790 only for 1st service at 9.30 am.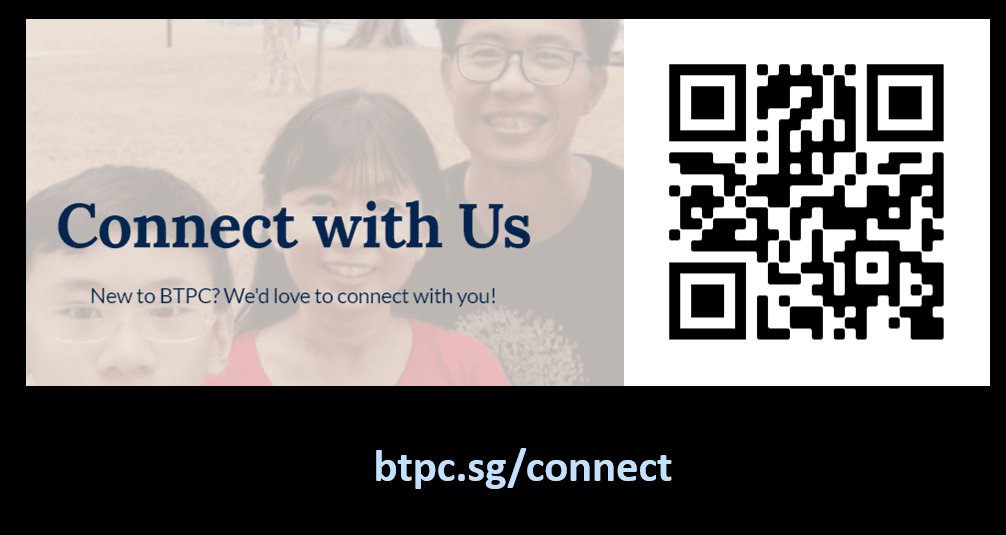 Up-coming Happenings
Here are some up-coming events that you may like to join. Click/scan the relevant QR codes to sign up.