Hello!
BTPC Live ZOOM from Home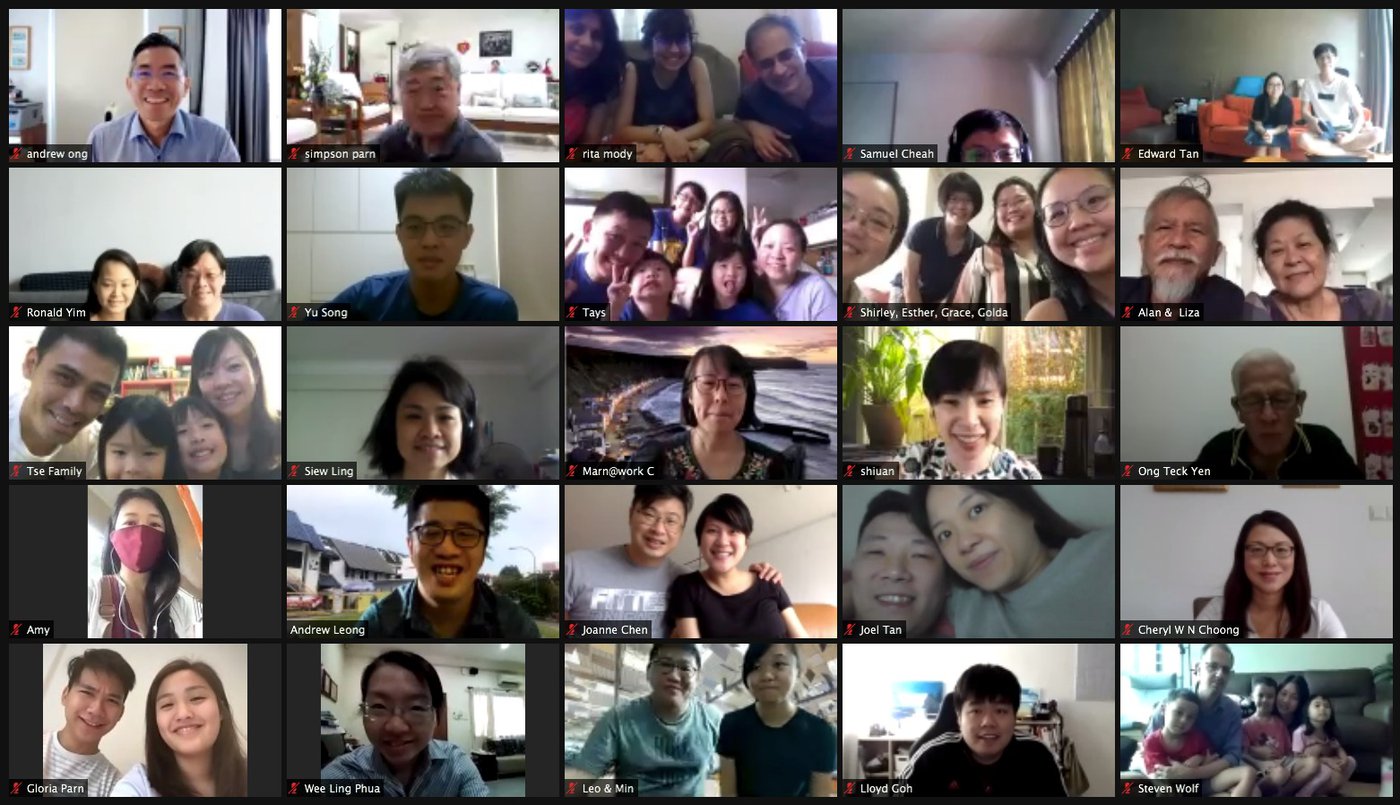 We are back at GBHQ for physical gathering.
The 9.30 am service is only for fully-vaccinated persons and their children under 12 and children attending Sunday School.
The 11.15 am service is open to both vaccinated and unvaccinated persons.
Our Zoom services will continue for those who are not able to make it physically to church.
Service Timings:
9.30am
11.15am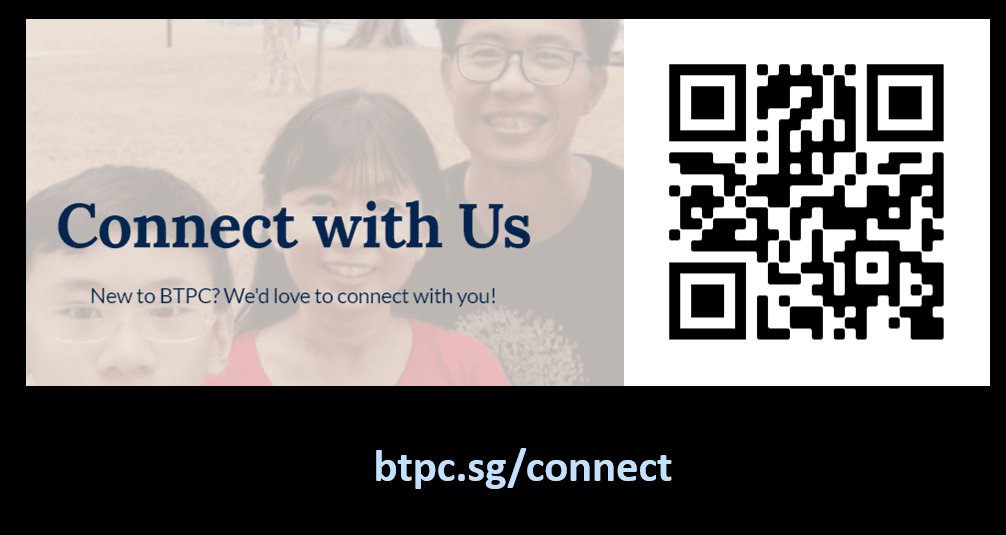 Up-coming Happenings
Here are some up coming events that you may like to join. Click/scan the relevant QR codes to sign up.